In the morning of November 10, the "Friendly Shandong, Remarkable Shandong" 2023 Beijing Promotion activity opened at the Beijing Exhibition Center, and the high-end manufacturing products of Shandong Heavy Industry Group debut at the exhibition area of "Modern Manufacturing" and "Great Power of Strong Nation" in Hall 1. Lin Wu, Secretary of the Shandong Provincial Party Committee and Director of the Standing Committee of the Provincial People's Congress, Zhou Naixiang, deputy secretary of the Shandong Provincial Party Committee and Governor of Shandong Provincee, toured the Shandong Heavy Industry Group exhibition area, accompanied by Tan Xuguang.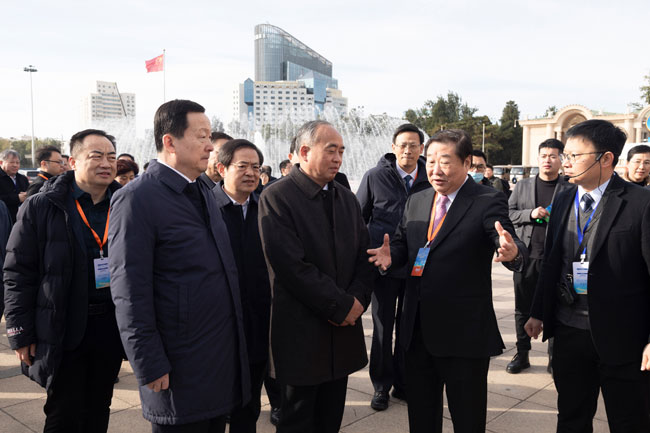 Lin Wu and Zhou Naixiang boarded the first hydrogen fuel cell engine "Yellow River" snowboard waxing truck developed by Sinotruk with completely independent intellectual property rights, and asked about the technical research and its service story of the 24th Beijing Winter Olympic Games in detail.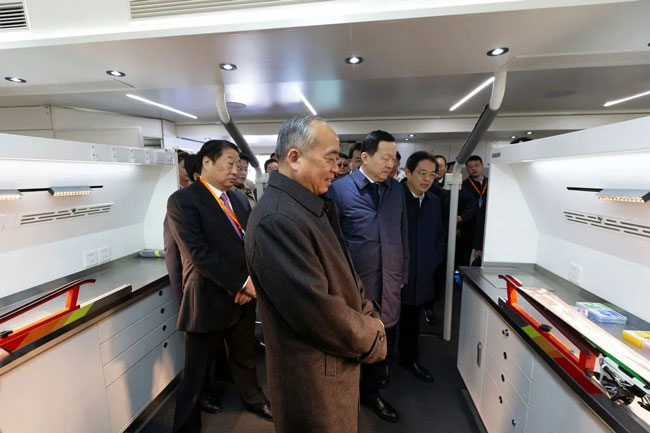 Zeng Zanrong, member of the Standing Committee of Shandong Provincial Committee and Vice Governor of Shandong Province, introduced the "Yellow River" heavy-duty truck at the opening ceremony.
The world's first commercialized Weichai Power diesel engine with thermal efficiency breaking 52.28%, the world's first truck with wind resistance coefficient 0.349 Yellow River X7 heavy-duty truck coming from Sinotruk, the first domestic high-horsepower intelligent CVT tractor Weichai Lovol P8000 with independent intellectual property rights... These equipment with completely independent development are Chinese brands and Shandong's business cards, highlighting the strong scientific and technological strength of Shandong high-end equipment manufacturing, shining the intelligent manufacturing light of "Remarkable Shandong".