In the morning of November 3, Shandong Province Key Equipment Manufacturing Project Promotion Meeting was held in Laiwu, Jinan. Lin Wu, Secretary of the Shandong Provincial Party Committee and Director of the Standing Committee of the Provincial People's Congress attended the meeting and signing activities, and Zhou Naixiang, Deputy secretary of the Shandong Provincial Party Committee and Governor of Shandong Province, made a speech and announced that the projects were started and put into operation.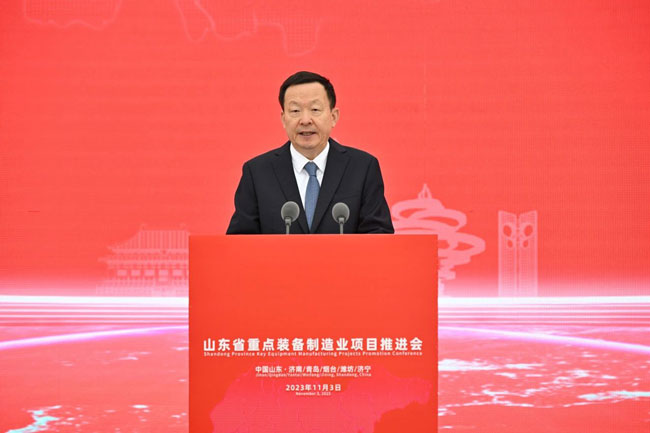 Shandong Heavy Industry Group signed contracts with international first-class enterprises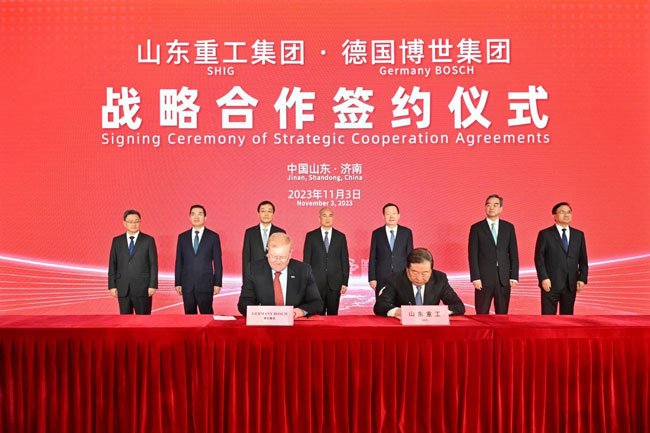 Shandong Heavy Industry Group and Bosch Group signed a strategic cooperation agreement on future scientific and technological innovation in the new energy industry chain. The two sides will expand cooperation in new energy, high thermal efficiency diesel engines, intelligent mobility and other fields, overcome more key core technologies, solve global problems, and jointly make new contributions to the development of the global industry.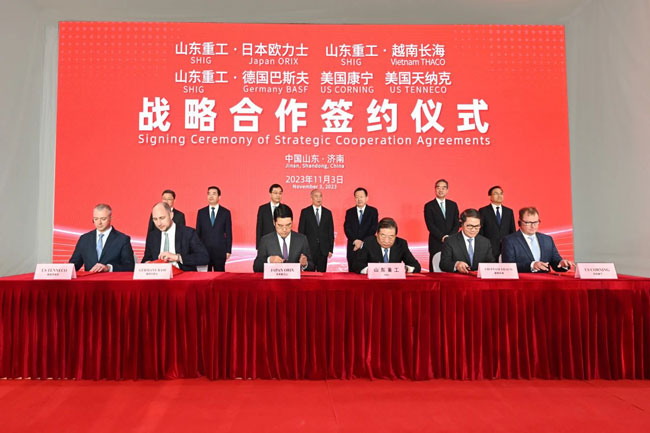 Shandong Heavy Industry Group and Japan's Orix Group signed the product export financial support strategic cooperation agreement, signed a local manufacturing strategic cooperation agreement with Vietnam's THACO Group, and signed the Weichai Power air purification industry chain strategic cooperation agreement with BASF, Corning and Tenneco.
Ten new projects in five cities were put into operation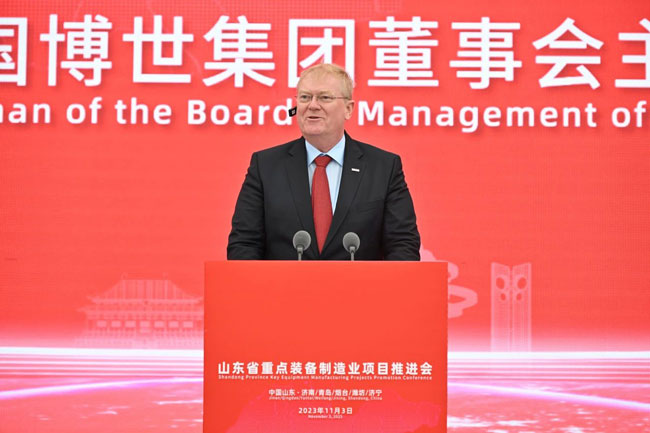 Stefan Hartung, Chairman of Bosch Group, said that Bosch will work with Shandong Heavy Industry to provide more efficient, greener and smarter solutions for the transportation sector, which will also promote the development of China's industry and economy as well as the progress of global science and technology.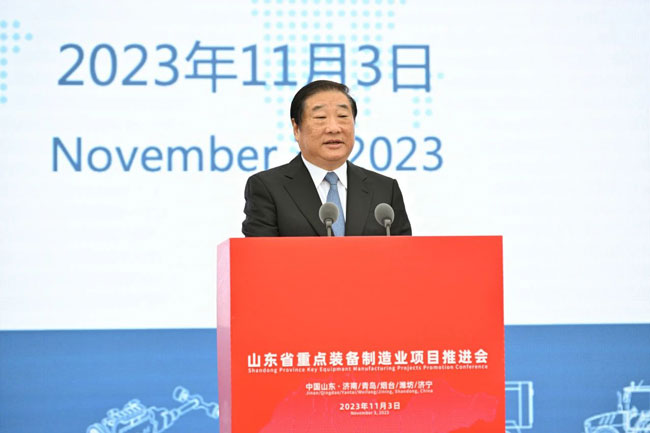 Tan Xuguang, Chairman of Shandong Heavy Industry Group, Weichai Power and Sinotruk Group, reported the overall situation of the project. Tan Xuguang said that six new projects such as Weichai (Qingdao) Intelligent Heavy Industry Intelligent Manufacturing Center have met the conditions for production, and four new projects such as Weichai (Yantai) New Energy Power Industrial Park have met the conditions for commencement. The total investment in fixed assets of the projects is about 51.5 billion yuan, and the new annual income is expected to be 117.6 billion yuan after reaching the SOP target.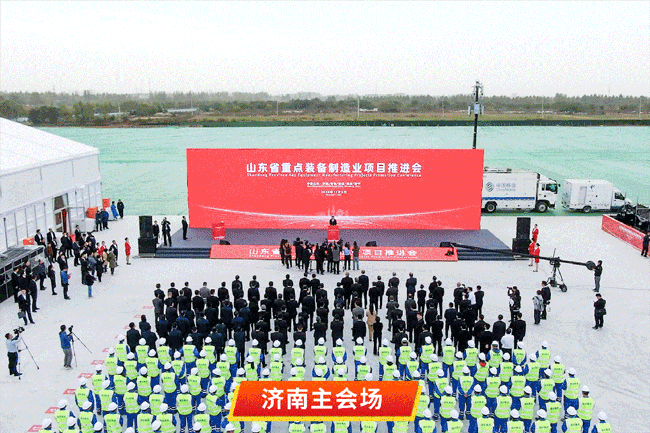 The conference was conducted by video link, with the main venue in Laiwu, Jinan and sub-venues in Qingdao, Yantai, Weifang and Jining.