In the afternoon of November 2, Stefan Hartung, Chairman of Bosch Group, visited Weichai Group. Tan Xuguang, chairman of Shandong Heavy Industry Group and Chairman of Weichai Power, accompanied the tour and later discussion.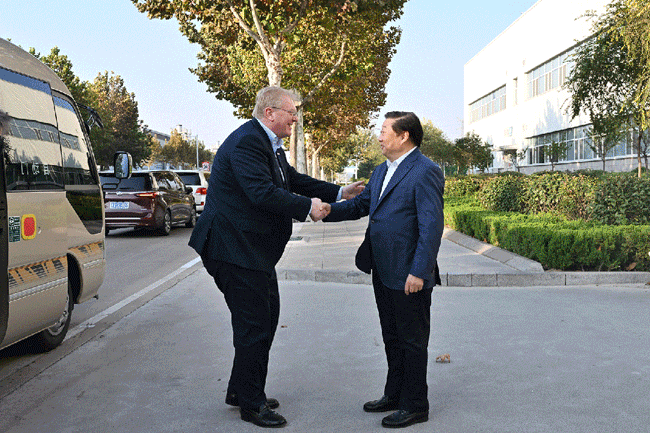 Stefan Hartung visited Weichai large-bore high-end high-speed engine factory, high-end heavy-duty engine intelligent manufacturing factory, Central Research Institute, Product Testing Center, Additive Innovation Center, and Material Forming Center. He spoke highly of Weichai's production, manufacturing, R&D and testing capabilities.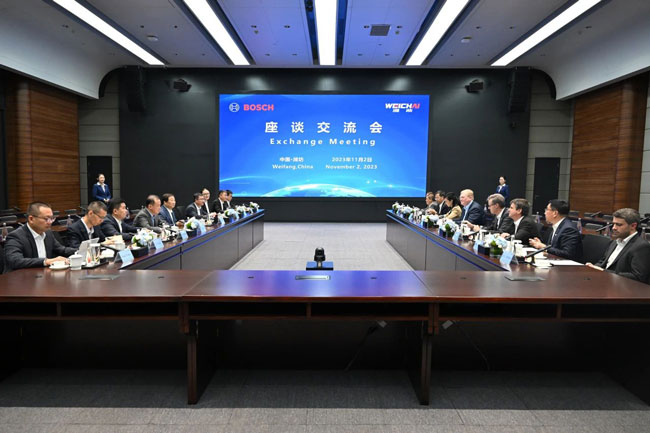 Bilateral talks and exchanges
Stefan Hartung said that Tan Xuguang and Weichai are both role models for us to learn from and drive us to continue to achieve more breakthrough technologies, and the two sides have achieved record-breaking results in the past cooperation. We have a common pursuit for highly competitive products not only in the market size, but also in the core technology and quality. It is hoped that the two sides will further expand cooperation in new technologies such as fuel cells, and achieve better and more long-term development.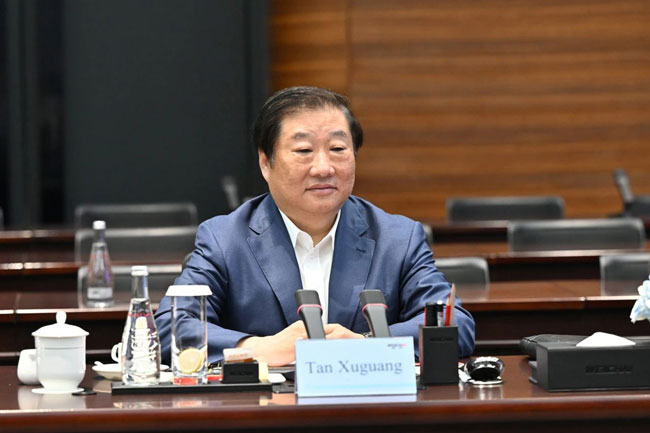 Tan Xuguang said that Weichai and Bosch have been old friends for more than 30 years. The two sides have worked closely together on technological progress and set a good example of cooperation between Chinese and German enterprises. Bosch is the world's leading technology and service provider in the field of automotive and intelligent transportation, and will always be the benchmark for Weichai's learning. Weichai will continue to deepen the comprehensive strategic cooperation with Bosch, coordinate the global R&D resources of both sides, and jointly lead the development of the global industry.