In the morning of November 1, Tan Xuguang went to Sinotruk Intelligent Network (New Energy) Heavy-duty Truck Manufacturing Base in Laiwu, Jinan, and held a forum to improve the quality of products at the first line. Around the high-yield and order's short supply situation of the current market, he asked to ensure product quality and comprehensively improve the level of intelligent manufacturing.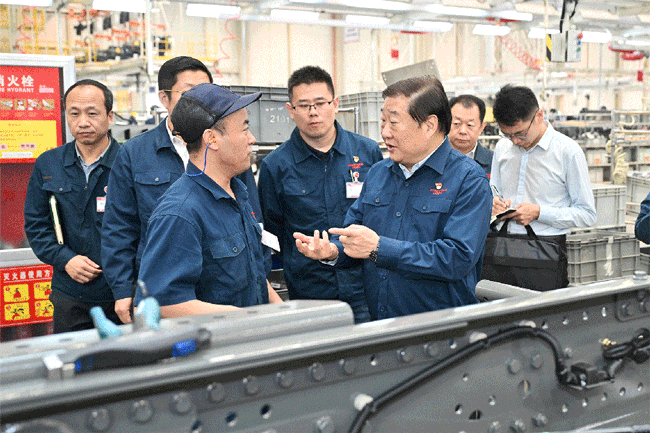 Tan Xuguang communicated face-to-face with front-line employees in the assembly, painting and welding workshops to understand the production quality problems in detail, repeatedly emphasizing that product quality is the life of the enterprise, and it is necessary to establish the quality system control ability of the whole process to provide various convenience and guarantee for front-line employees to produce high-quality products.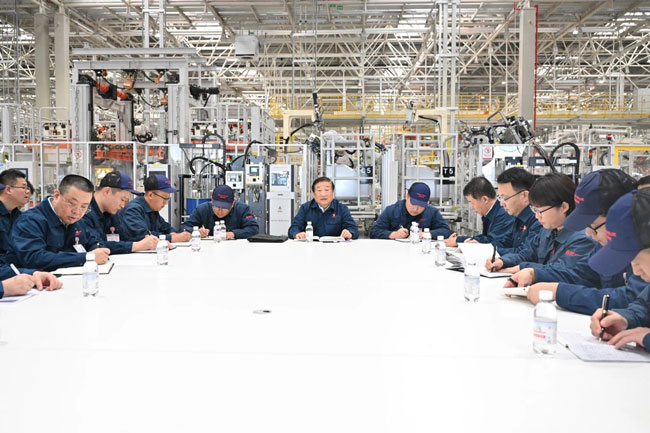 In the welding workshop, Tan Xuguang held a symposium on the quality improvement of products on site. 15 team leaders put forward suggestions and demands respectively, and Tan Xuguang answered one by one. Tan Xuguang said that the Laiwu factory is equipped with the most advanced automated and intelligent production lines, and the equipment support is world-class. Our company needs front-line employees with higher skill levels, and will also provide you with a sounder learning and growth environment and a more comfortable living environment. He hopes that everyone can seriously practice the job responsibility culture of "crafted with care, committed to satisfaction", and produce popular products with excellent quality and customer satisfaction.