On October 20, Tan Xuguang went to Weichai's subsidiaries in Yangzhou area and listened to the work reports of relevant enterprises.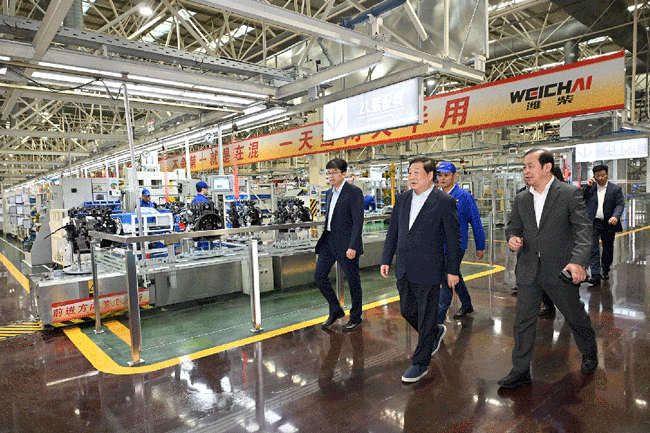 Tan Xuguang stressed in the investigation of Yangchai that Yangchai should continue to increase investment, improve the level of intelligent manufacturing, improve product quality, create high-end light engine products, use high-quality engines to support the Group's light trucks to form a strong competitiveness and challenge the world's first-class brands.
After listening to the reports of Weichai's subsidiaries in Yangzhou area, Tan Xuguang said that they are an important business segment of the Group in the Yangtze River Delta region. The small-bore engine should pursue the ultimate and compete head-on with the world's first-class brands, which is the spirit of "to be number one, or to be nothing". Other business segments should seize the strategic opportunity, comprehensively accelerate product upgrading, structural adjustment, and business coordination, and achieve high-quality development.