At 4:30 PM on September 22, after finishing the activities in Central Asia and Europe to return to China, Tan Xuguang came to Weichai West Port New Energy Company, No. 2 factory and Weichai hydraulic transmission phase II technical transformation project site.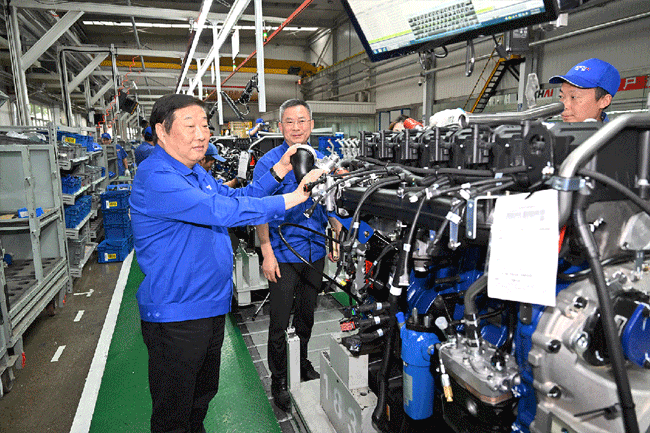 At present, the domestic market of Weichai clean energy engine is booming, and the product is in short supply. Weichai Westport New Energy Company and the No. 2 Factory are producing at full capacity, and the employees are racing against time to ensure the delivery of the orders. Tan Xuguang had a detailed understanding of product production, market orders, product quality, etc., made on-site scheduling to solve capacity bottlenecks, and had a cordial conversation with front-line employees.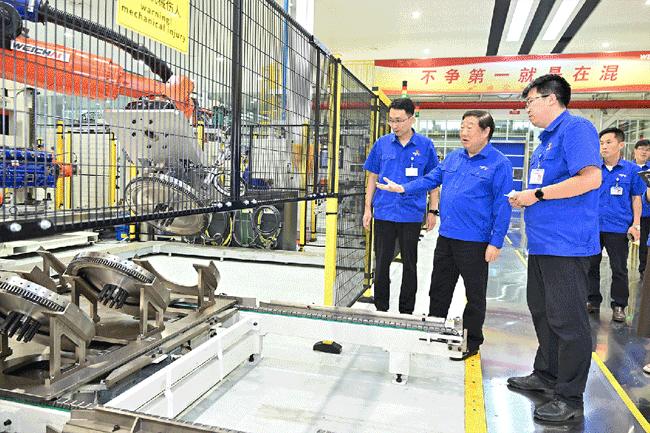 Tan Xuguang said that the market is the requirement, and we need to seize market opportunities to increase production capacity and meet market demand. We need to strictly ensure the efficient operation of the quality system to make sure that all our products are high-quality. We need to care for employees, and trade unions at all levels should provide 24-hour comprehensive support, so that employees feel comfortable in the enterprise.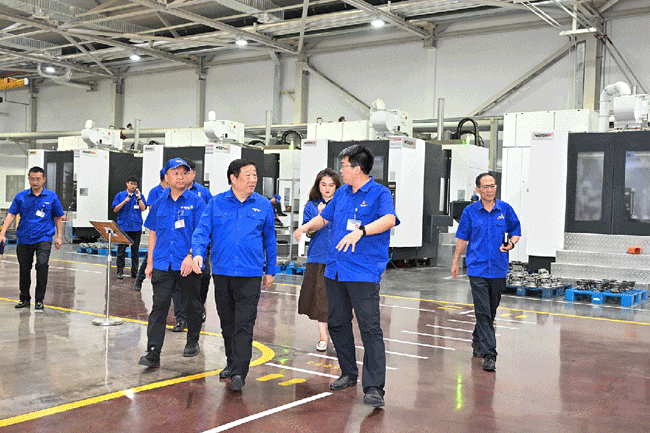 Subsequently, Tan Xuguang came to the site of the second phase of the technical transformation project of Weichai Hydraulic Transmission to schedule the construction of the project in detail. He required the four production lines that have been put into operation to fully reach production standard, and the four production lines that are being installed and adjusted put into use before October 20, so as to fully meet the supporting needs of construction machinery for high-end hydraulics. It is the production capacity assurance for the future full access to the world's high-end hydraulic system markets.