On September 20, Tan Xuguang, chairman of Shandong Heavy Industry Group and Chairman of Weichai Group, led a team to Asaffenburg, Germany, to conduct in-depth research on Linde Hydraulic and KION Group, subsidiaries of Weichai, listened to the management work report and made a keynote speech.
Tan Xuguang investigated the production, sales, technology and other conditions in detail. He said that no matter how good the technology is, if it cannot be effectively commercialized, it means nothing. So engineers should understand cutting-edge products, but also understand customer needs. They cannot do design work without listening to the customer voices. Sales staff should become "sales engineers" to help customers create products and value together.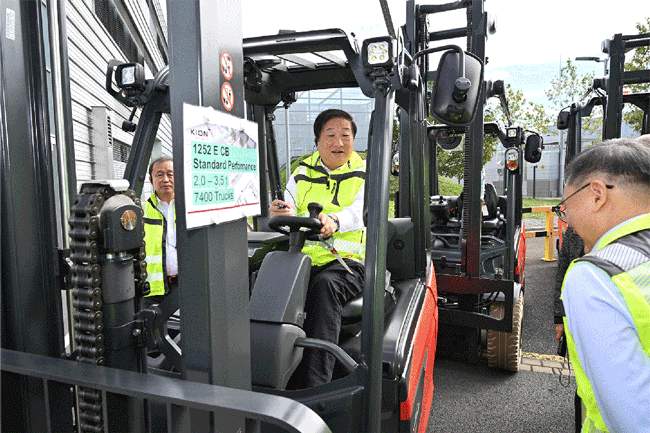 Tan Xuguang had a detailed understanding of the operation and procurement of KION Group, and proposed to develop a "pyramid" brand strategy to accurately meet the needs of the global market through differentiated portfolio.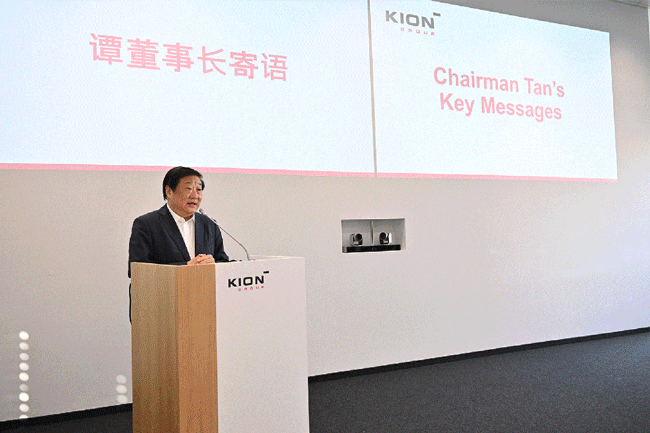 Tan Xuguang delivered a keynote speech
We have a common "big family" - although we come from different countries, but are a "cell" in the global market. If this "cell" wants to survive, we must establish the competitiveness of the "big family", otherwise it will be eliminated.
We have a common customer - the customer is our God. If we can make the customer satisfied, this would be the greatest competitiveness.
We have a common dream - with the passion of "to be number one or to be nothing", we would build a sustainable, irreplaceable and world-class group.
We have a common happiness – work hard to succeed and to be happy. Let employees find happiness in their work, find happiness for their families.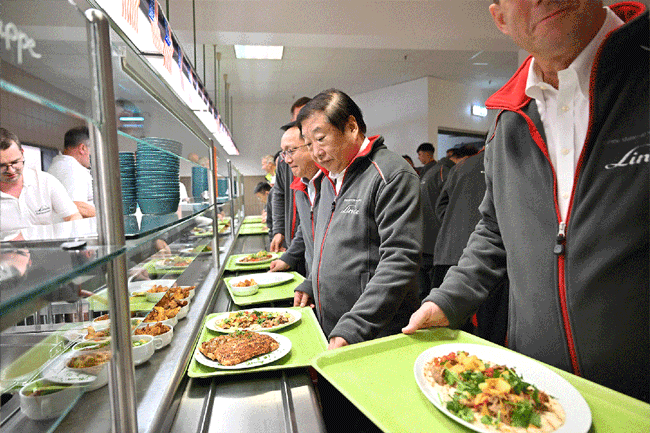 At noon, Tan Xuguang had lunch with employees at the KION forklift factory.