On September 18, Weichai Power and Bosch Group signed a strategic cooperation agreement in Stuttgart, Germany. Tan Xuguang, Chairman of Weichai Group, Chairman of Weichai Power and CEO, and Stefan Hartung, Chairman of the Board of directors of Bosch Group attended and signed the agreement. Wang Decheng, Executive President of Weichai Power, and Wang Weiliang, President of the Board of Directors of Bosch Intelligent Transportation China, signed the strategic cooperation agreement on behalf of both parties.
The teamwent to the Central Research Institute of Bosch Global to visit, and Tan Xuguang and Professor Thomas Kropf, president of the Research Institute, had an in-depth discussion on the construction of the research and development system.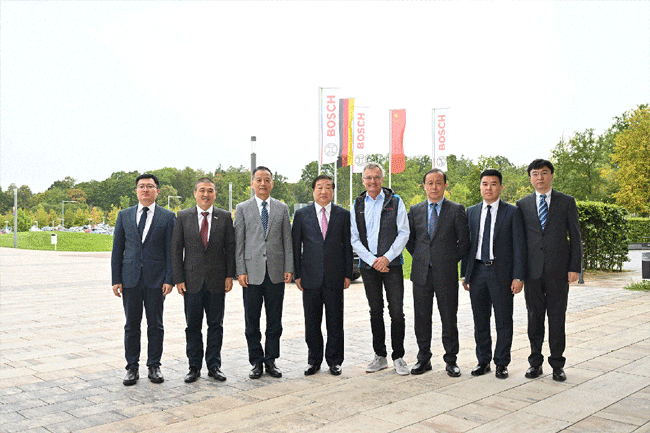 Before the signing ceremony, Tan Xuguang held a closed meeting with Steve Hartung.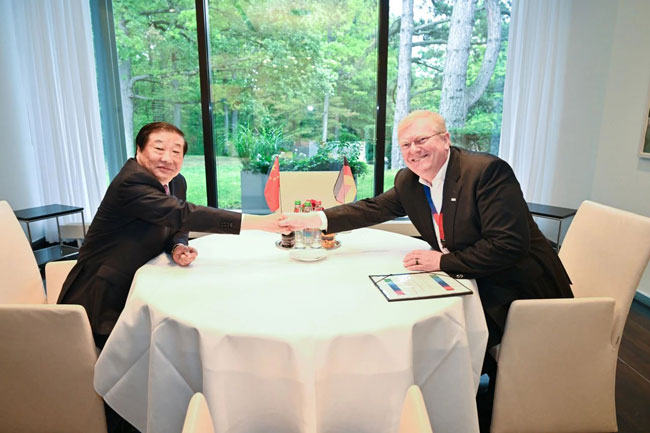 Tan Xuguang said that Weichai and Bosch have achieved a series of fruitful results in 20 years of pragmatic cooperation, and Weichai has raised the thermal efficiency of heavy-duty commercial vehicle diesel engines to a record 52.28%, setting a new benchmark in the global industry. Bosch will always be the benchmark of Weichai to learn, and the strategic cooperation between the two sides is unbreakable. In the future, we hope to work with Bosch to overcome more key core technologies and solve more global problems.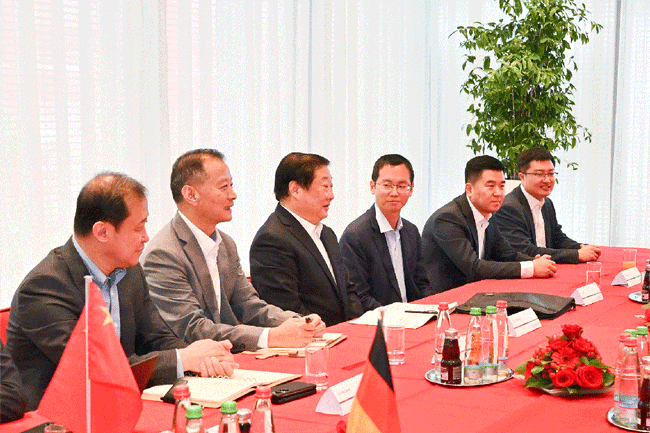 Stefan Hartung said that Mr. Tan Xuguang has been an old friend of Bosch for more than 20 years, and this signing is a new starting point for deepening strategic cooperation between the two sides. The future cooperation space is limitless, and it is hoped that the two sides will expand cooperation in cutting-edge technology and basic research, and jointly lead the development of the global industry.