From September 12 to 13, 2023, Tan Xuguang investigated Baudouin in Cassis, France, focusing on the research and development center, assembly and test workshop, storage and logistics center. He listened to the company's relevant reports.
Baudouin is a century-old engine brand in France, which went bankrupt in 2009. On the premise of promising to ensure the employment of 300 employees, Weichai has strategically restructured Baudouin. In the past ten years, Weichai has fulfilled its commitment and increased investment to push the company out of difficulties and into the track of high-quality and rapid development.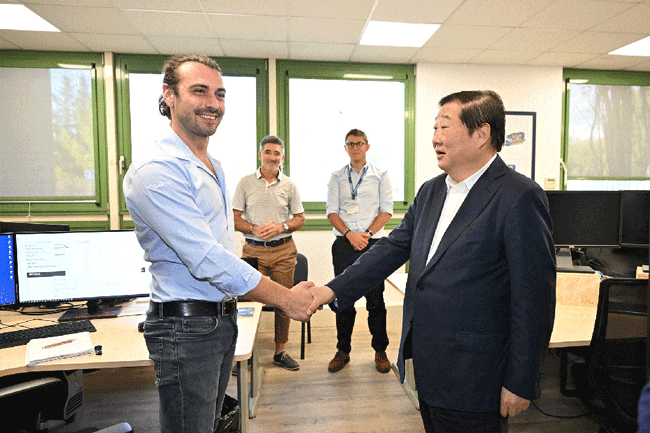 Tan Xuguang first visited all the R&D personnel, and then proposed to the company's management team that "you get return as much as you invest" in the talent recruitment and cultivation. The company has a strong operation now, and you need to be willing to spend money in Europe to introduce a large number of experienced R&D, technician, management talent, and actively participate in the global market competition.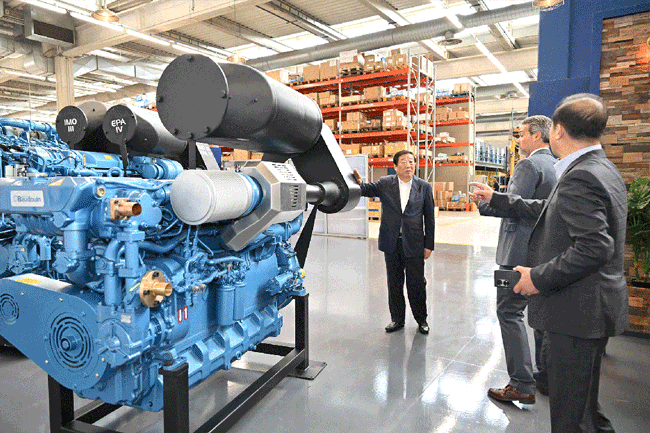 Tan Xuguang said that Baudouin needs to give play to the advantages in the Europe, cooperate with Weichai to inject industrial intelligent manufacturing elements, and truly realize the value-added effect of "1+1>2". I want to affirm your result of selling more than 1,000 units of high- power density, large-power and high-speed marine engines. We should give full play to our engineering advantages, improve local manufacturing capabilities, and make new contributions to promoting cooperation between Chinese and French enterprises.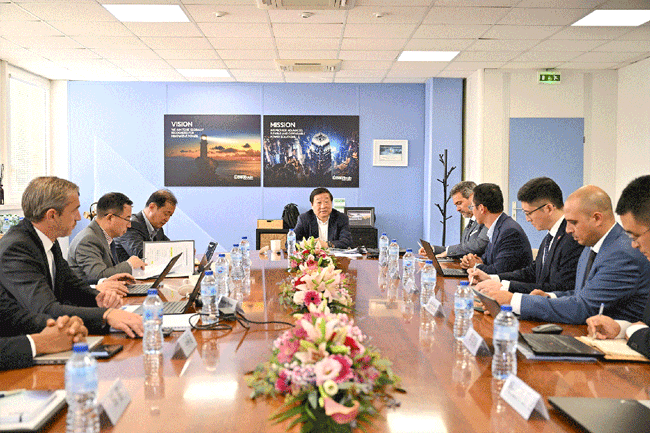 Tan Xuguang also listened in detail to the management team on enterprise operation, product planning, supply chain construction, technological innovation and other subjects. Tan Xuguang made comments one by one, and put forward clear requirements.