On September 8, 2023, the Opening Ceremony of Shandong Heavy Industry Group Maintenance Service Center and the Gift Ceremony of Zhongtong CT Medical Vehicle was held in Bishkek, Kyrgyzstan. Kyrgyz Prime Minister Akylbek Zhaparov, Bishkek Mayor Emilbek Abdykadrov, Secretary of Shandong Provincial CPC Committee and Chairman of the Standing Committee of the Provincial People's Congress Lin Wu and other leaders of the Shandong delegation attended the ceremony. Chinese Ambassador to Kyrgyzstan Du Dewen also attended the ceremony.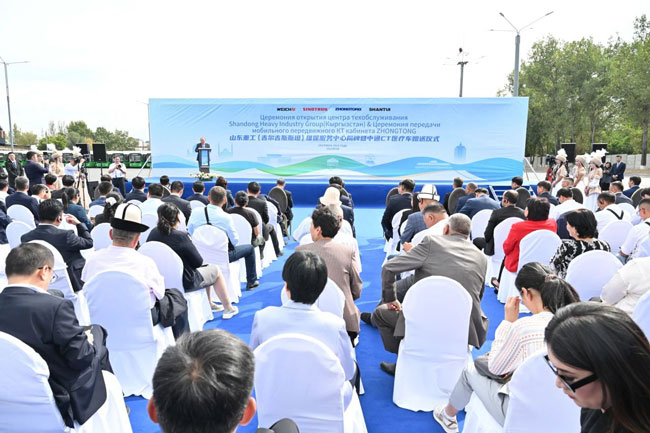 Prime Minister Zhaparov, Mayor Abdykadrov, Secretary Lin and Ambassador Du jointly inaugurated the "Shandong Heavy Industry Group Maintenance Service Center".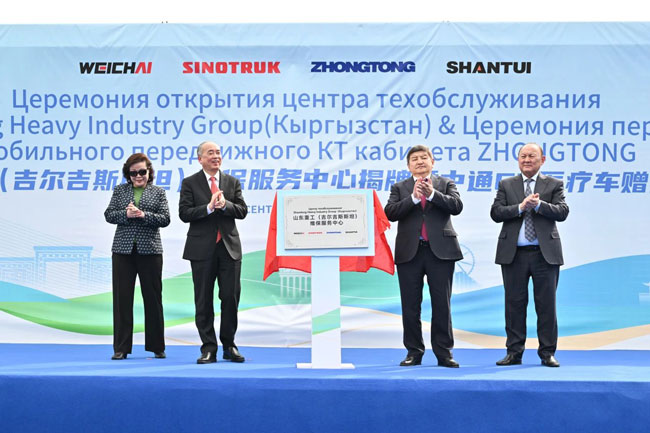 Tan Xuguang, Chairman and General Manager of Shandong Heavy Industry Group, presented the key of ZTO CT medical vehicle to Prime Minister Zhaparov.
After the ceremony, participants visited the site of the maintenance service center. After completion, the maintenance service center will be the largest industrial equipment maintenance service center in Central Asia, and Prime Minister Zhaparov highly affirmed it.