On the morning of September 6, 2023, the rolling off ceremony of the 3,000th Sinotruk heavy-duty truck in the Uzbekistan joint venture plant was held in Samarkand, Uzbekistan. Lin Wu, Secretary of the Shandong Provincial CPC Committee and Director of the Standing Committee of the Provincial People's Congress, Zhang Haibo, Standing Committee member and Secretary-General of the Shandong Provincial CPC Committee, delegation of Shandong Province, Samarkand Governor Turdimov attended the ceremony.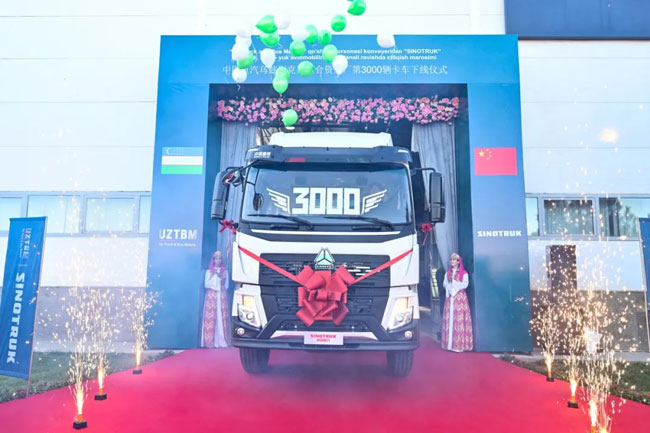 In his speech, Tan Xuguang introduced the operation of the joint venture and proposed to deepen cooperation with local partners to help the "Belt and Road" bear more fruitful results.
After the ceremony, Secretary Lin Wu led the delegation of Shandong Province, accompanied by Governor Turdimov, to visit the production site of the joint venture.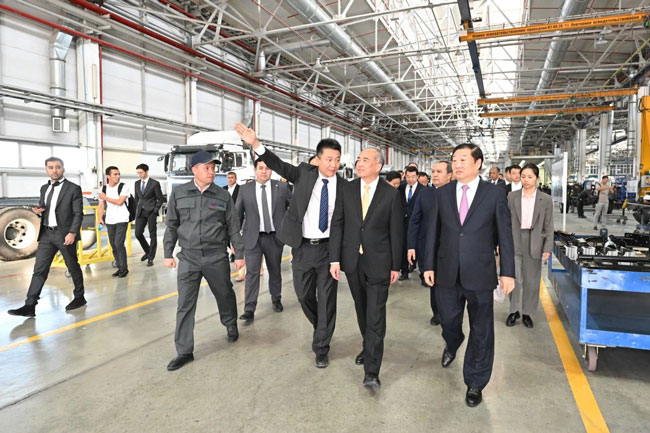 On the afternoon of September 6, Sinotruk and UZ-AUTO Company held a signing ceremony in Tashkent, Uzbekistan, to officially launch the localization project of new energy buses.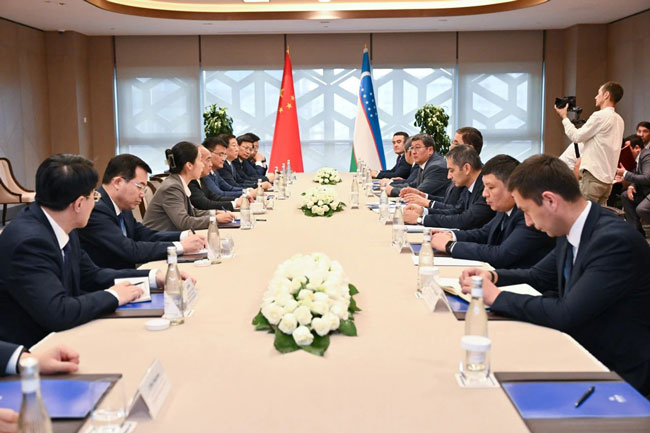 Prior to the signing, Secretary Lin Wu met with First Deputy Prime Minister Kuchkarov of Uzbekistan.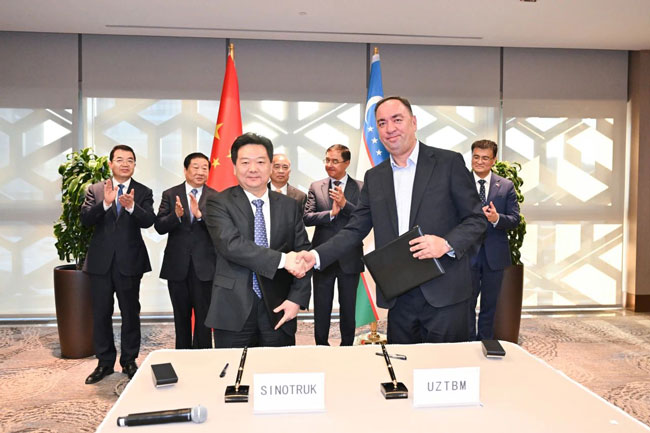 Under the witness of Secretary Lin Wu, Secretary-General Zhang Haibo, Tan Xuguang, Chairman and General Manager of Shandong Heavy Industry Group, Chairman of Sinotruk Group, Deputy Prime Minister Kuchkrov, and Rokikov, Chairman of the Board of Directors of UZ-AUTO, Liu Wei, deputy general manager of Sinotruk Group, signed a strategic cooperation agreement with Muhamedjanov, general manager of the joint venture company.