On September 3, 2023, Tan Xuguang held a seminar on Shandong Heavy Industry Group's "Belt and Road" market strategy in five Central Asian countries in Astana, Kazakhstan.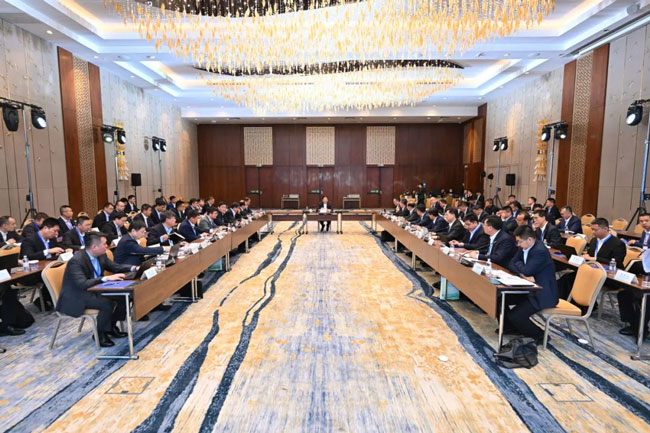 At the meeting, the main responsible people of the enterprises affiliated to Shandong Heavy Industry Group reported the business development in the five Central Asian countries on the "Belt and Road".
Tan Xuguang said that we should have a keen market sense and agile market response, accelerate local adaptive development, ensure product presence efficiency, first-class standard, high-end quality, and collaborative development, and establish a competitive advantage of product differentiation in the whole application field. We need to use the best products, the fastest efficiency and the best service to seize the hearts of customers and win market opportunities.