On September 2, 2023, Kazakhstan's Allur Group and China's Shandong Heavy Industry Group held talks in Astana, Kazakhstan. Tan Xuguang, chairman and general manager of Shandong Heavy Industry Group, and Andrey Lavrentyev, chairman of Allur Group, had in-depth discussions and exchanges, and the two sides reached consensus on promoting all-round cooperation.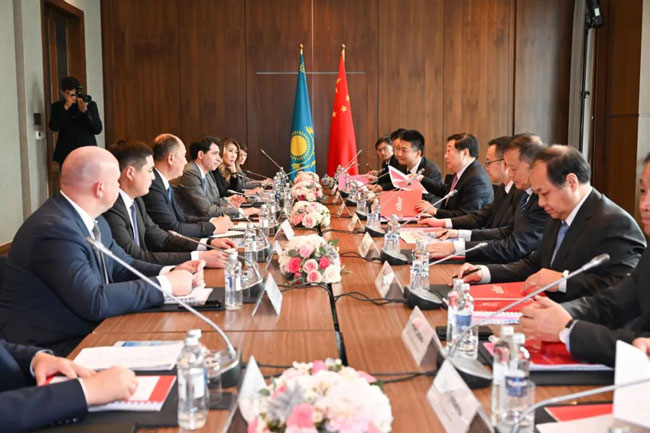 Andrey Lavrentyev said that Shandong Heavy Industry Group is one of the most resource-rich and powerful equipment manufacturing groups in the world, and has achieved high-quality development in recent years. The two sides have made good progress in cooperation in the field of agricultural equipment. Kazakhstan's strategic position in Central Asia is very important, and it is hoped that the two sides will actively expand all-round cooperation with high-quality resources for win-win future development.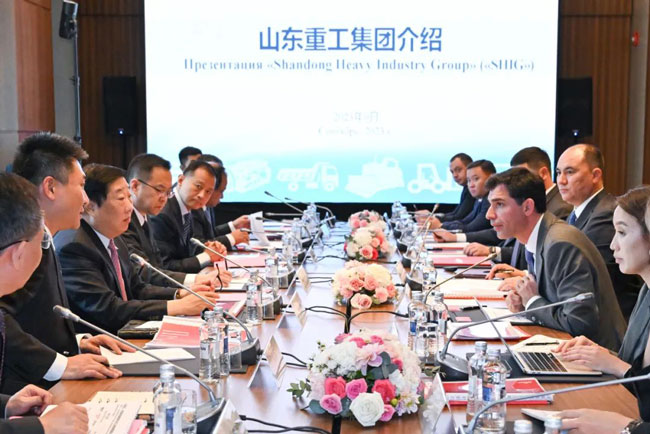 Tan Xuguang said that Allur Group is the largest automobile production and sales service provider in Kazakhstan and has an important position in the Kazakh industry. Shandong Heavy Industry Group's technical advantages from the powertrain system to the vehicle and machinery, can help Allur Group accelerate the establishment of the most competitive local manufacturing capacity to form a strong radiation effect and help the development of local industrial economy.