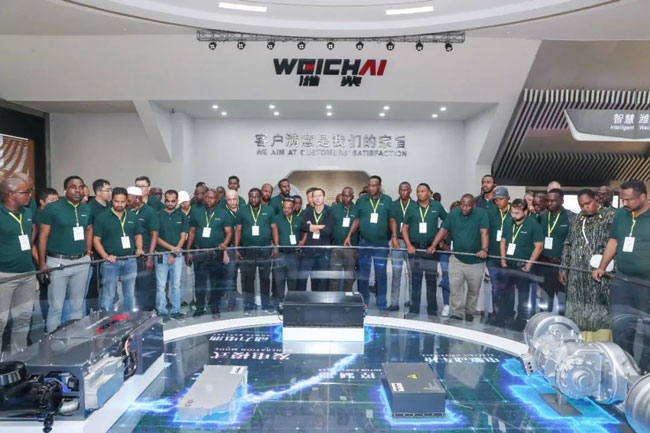 On August 29, 2023, nearly 300 Sinotruk global strategic partners from 55 countries and regions around the world walked into Weichai to get a close understanding of the full range of engine products in all fields and intuitively feel Weichai's global leading R&D and manufacturing level.
The guests visited the science and technology exhibition hall, high-end heavy-duty engine intelligent manufacturing factory, high-end high-speed large-bore engine intelligent factory, and product testing center. The hardcore scientific and technological strength, intelligent production line, advanced quality management concept, and the "Weichai speed" that shocked the industry have left a deep impression on everyone, and further enhanced the confidence in cooperation.
In recent years, Sinotruk and Weichai have dug deep into the collaborative "gold mine", played the advantages of chain cooperation, and provided the global customers with solutions of most technical contents, most recognized items by the market, and the highest value return.