In the afternoon of August 25, 2023, at the invitation of Massimo Ambrosetti, Italian Ambassador to China. Tan Xuguang had a discussion and exchange with the Ambassador at the Italian Embassy in Beijing.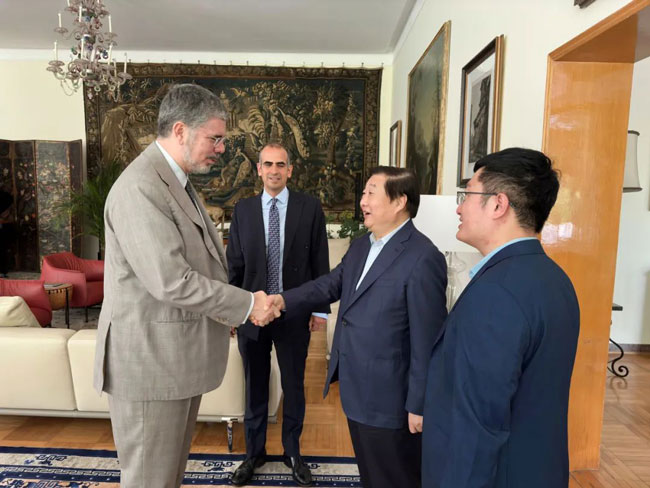 Tan Xuguang said that since the strategic cooperation between Weichai and Ferretti Group in 2012, Ferretti Group has been promoted to quickly emerge from the bankruptcy crisis and re-become the pearl in the crown of the global yacht industry, with dual listing in Hong Kong and Milan. The cooperation between the two sides has been strongly supported by the Italian government. This September, I will visit the Ferretti factory in Italy to promote greater development of Ferretti Group.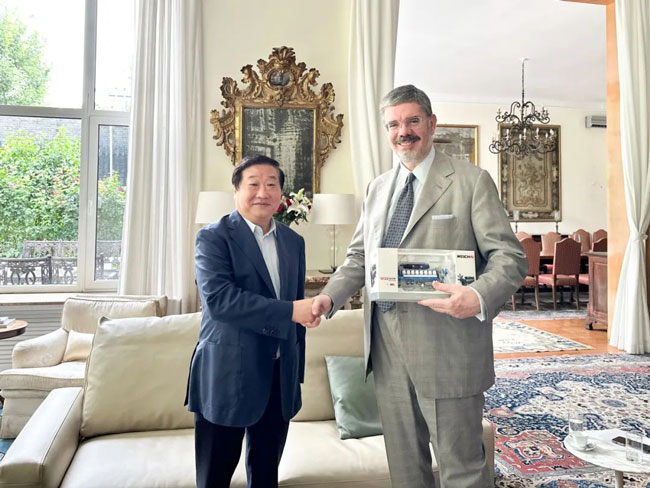 Ambassador Ambrosetti said that the strategic cooperation between Weichai and Ferretti Group is a landmark case of bilateral cooperation between China and Italy. In 2019, Mr. Tan Xuguang was awarded the "Leonardo International Award" personally by the President of Italy. Next year marks the 20th anniversary of the establishment of China-Italy comprehensive strategic partnership and the 700th anniversary of Marco Polo's death. We welcome visionary Chinese companies to invest in Italy. Shandong is our first choice for cooperation, and Weichai is our first choice and example for our partners.