On the morning of May 20, 2023, the first batch of 1,000 Zhongtong buses from Kyrgyzstan was launched at Zhongtong Bus Company, Liaocheng City. President Japarov of Kyrgyzstan was invited. Deng Yunfeng, Vice Governor of Shandong Province, Tan Xuguang, Secretary of the Party Committee and Chairman of Shandong Heavy Industry Group, accompanied the talks and visit.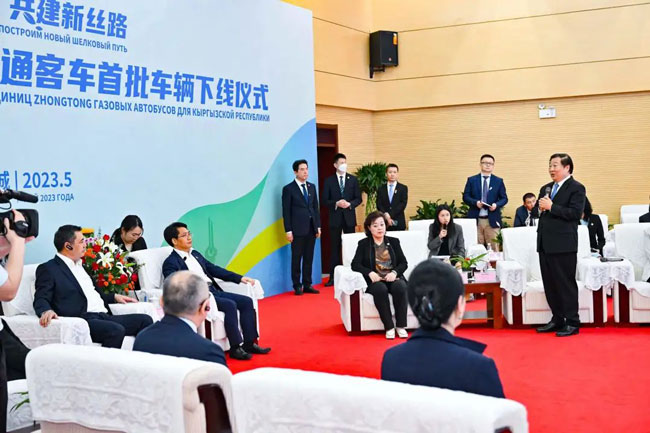 This order for 1,000 natural gas buses not only sets a new record for China's bus export to Kyrgyzstan, but also is China's largest bus order in countries along the "the Belt and Road" in 2023.
Tan Xuguang introduced in detail the products of Shandong Heavy Industry Group, Japarov frequently expressed his praise. Both sides expressed the need to rely on "the Belt and Road Initiative" and the "Comprehensive Strategic Partnership of Coordination for A New Era" to expand cooperation.