At 9:30 on May 12, 2023, Tan Xuguang led a team to the Shenzhen Stock Exchange to pay a special visit to Sha Yan, General Manager of the Shenzhen Stock Exchange.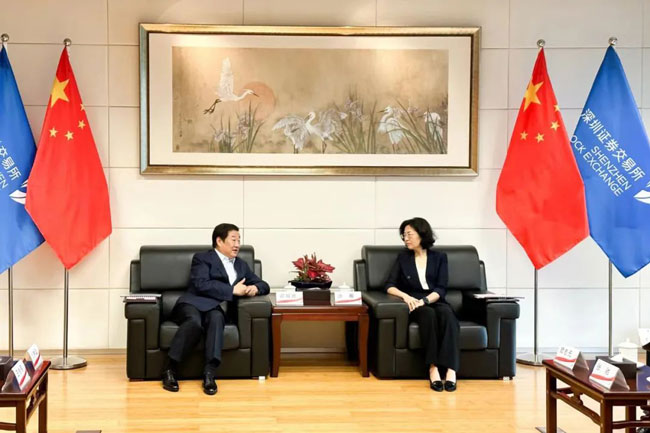 Tan Xuguang reported on the future development plan of Shandong Heavy Industry Group. He said we need the capital market to help achieve two-wheel drive for high-quality development and moving towards a world-class enterprise. We aspire to be the company with the highest global market capitalization in China's equipment manufacturing industry and hope that the Shenzhen Stock Exchange will provide full support.
Sha Yan expressed a warm welcome to Tan Xuguang's visit, fully affirmed Shandong Heavy Industry's enterprises' achievements in the capital market, and conveyed the future reform of China's capital market, hoping that Shandong Heavy Industry would continue to make new innovative breakthroughs in the capital market.
The Shenzhen Stock Exchange and the relevant management of Shandong Heavy Industry attended the talks.