In the morning of April 30, 2023, Tan Xuguang investigated the capability improvement and project status of the Shanghai R&D Center at the Shanghai Operation Center of Weichai Power.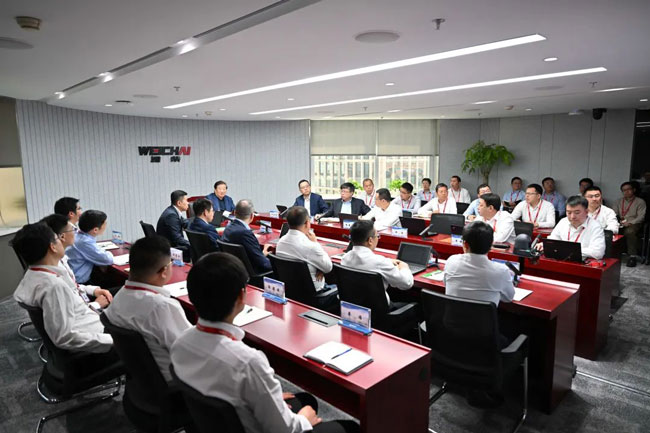 Tan Xuguang said: Shanghai R&D Center should accurately focus on its R&D functions, absorb world-class information, focus on world-class technology, introduce world-class talents, create world-class results, and make products and technologies that other companies of the Group cannot do. Otherwise, there will be no value for its existence. The research and development of new energy commercial vehicles must be accelerated. The waste of time is the biggest cost, and the rapid response to the market is the biggest competitiveness.
Shanghai R&D Center's young technological personnel should be calm, not impetuous. The pressure of metropolitan living cost and the pursuit of a better life tend to make young people think more about the instinct of human nature, and have no extra energy to work steadily, wasting the best youth in jumping around jobs.
The era of "empty talk" in China's automobile industry has passed, and it is no longer possible to package products by advertising and new media. The new era forces us to settle down and do a good job in innovation to achieve technological, product and brand victory.
The R&D personnel cannot just imagine without any bases in the office. They need to put on their backpacks and walk into the market, do the right product, and make the customer satisfied of the product. In Shanghai, sitting in the office, with a cup of coffee and a cup of milk in hands, you will not be able to understand the customers. Go to the customer, and drink tea offered by them, so that you can really understand the customer needs.