On April 28, 2023, Tan Xuguang presided over the preparatory meeting of Weichai (Tokyo) Software and Computing Center in Tokyo, Japan. Internal and external experts from China, Japan and the United States conducted in-depth discussion and demonstration.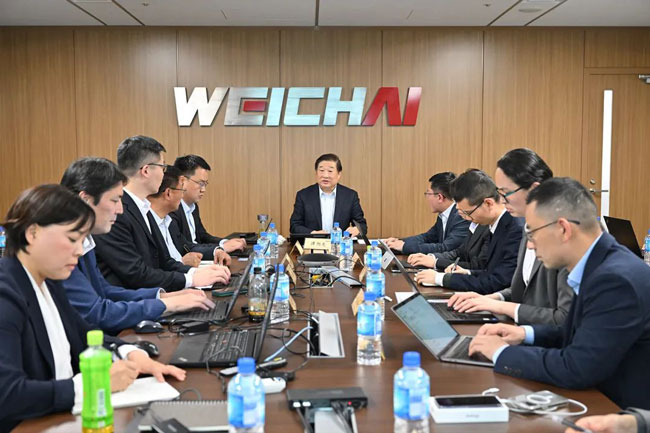 Tan Xuguang said: The digital revolution of manufacturing enterprises is inevitable, and you will suffer if you deny the truth. We should start early rather than late, fast rather than slow, and good at it rather than disorderly.
The future high-end equipment makes money based on their "brain", while traditional manufacturing is just a factory accepting the orders. We want to put on the intelligent "brain" for the powertrain, vehicle and machinery, and ultimately create value for customers.
We should make full use of Japan's scientific and technological resources in robotics, sensors, precision machinery and other fields, gather global experts, promote the deep integration of artificial intelligence and high-end equipment, accelerate product intelligence iteration and all-forward new product development.