On February 20, 2023, the 2023 Business Conference of Weichai Power Non-road Products was held in Jinan. A total of 1,000 dealers, customer representatives and other partners from all over the country gathered together to discuss the development plan.
Zhang Quan, Executive CEO of Weichai Power, announced the strategy of "Two Million-unit" for engine business.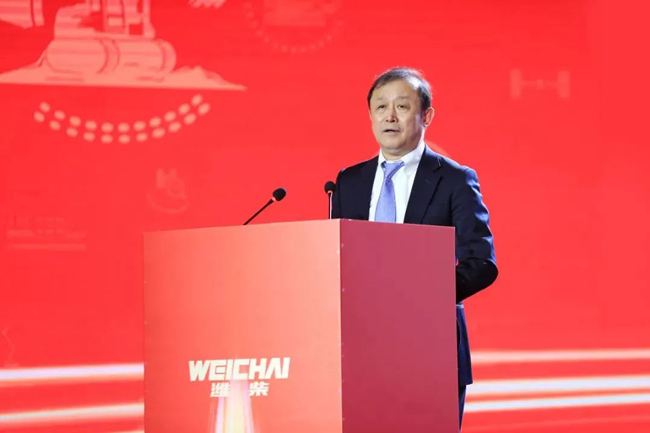 With the strategic goal of "Two Million-unit" on-road + non-road engines, Weichai will launch a whole series of new platform products, with displacement covering 2 ~ 340L and power covering 18 ~ 10,000kW, using diesel, natural gas, methanol, hydrogen and other fuels. The products are widely applicable to the whole field market segments such as road, construction machinery, agricultural machinery, power generation and marine power.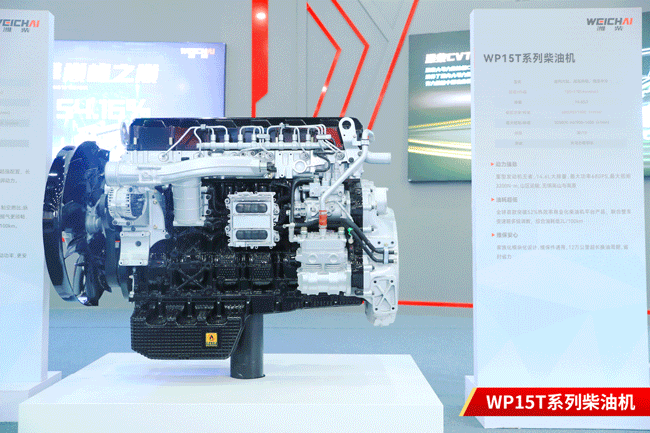 Weichai will always adhere to the concept of "competition and cooperation" to provide services for the whole industry. Through world-class research and development capability, strong global supply chain system and the best service in the industry, Weichai will work with partners to create value and promote the whole industry to be world-class!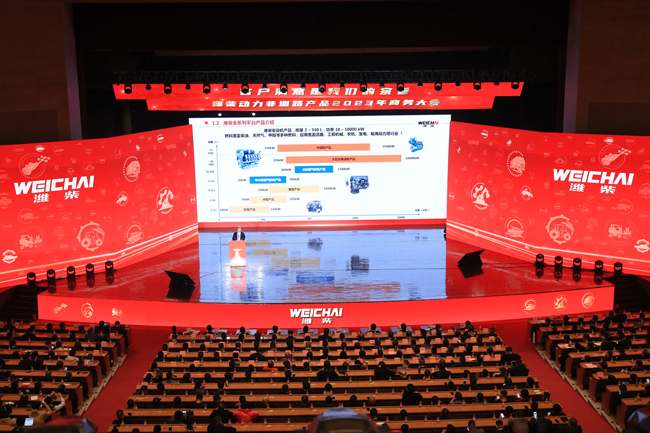 2023
Walk Together and Think Together
Create More Brilliance Together