Recently, China Central TV News has twice focused on the major events in the liquefied natural gas (LNG) powered ship industry. Weichai high-end marine gas engines have become a worthy "click attraction", and has won customers' praise with efficient, environmental protection, intelligent and reliable performance advantages.
In mid-January, the first batch of 29 oil-to-gas eco-friendly vessels for the "Pearl River Gasification" project was delivered in Guangdong, which is the largest single batch of oil-to-gas ship transformation project in China. On January 31, two 5,000-ton liquefied natural gas (LNG) -powered inland container ships set sail on the Jiangsu Province part of the Beijing-Hangzhou Grand Canal, marking the official entry of LNG tank replenishment mode into the ship fuel replenishment market.
Both ships were equipped with Weichai 170NG series marine gas engines, and WP6/6M33 as auxiliary engines for generators.
Facilitating the transformation and upgrading of green shipping
Weichai takes the lead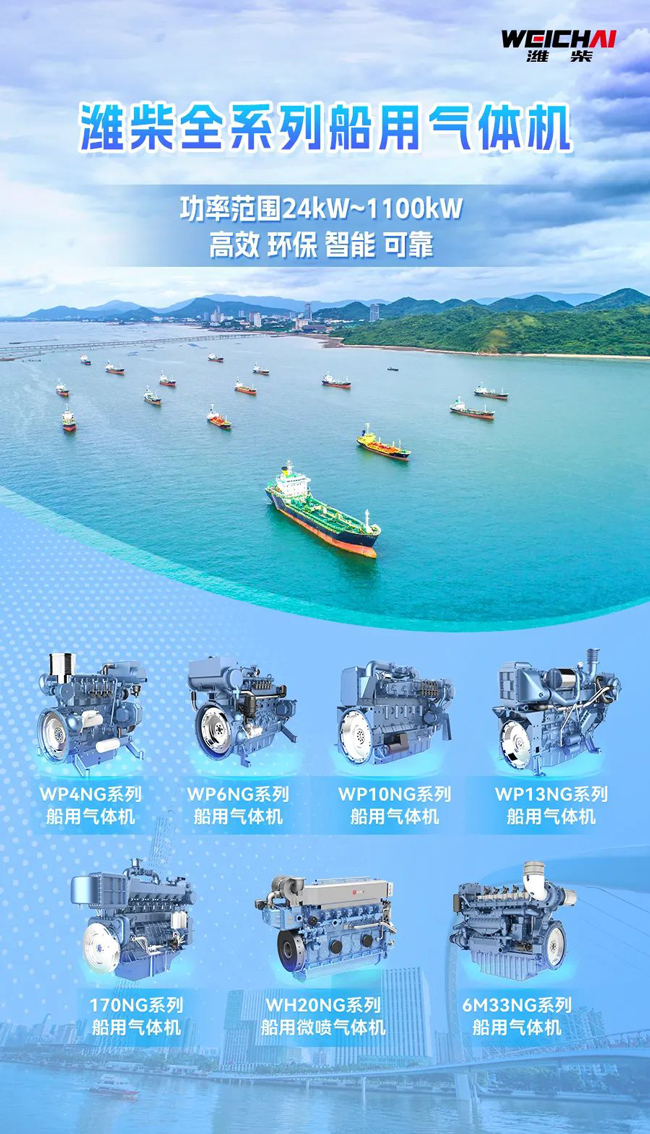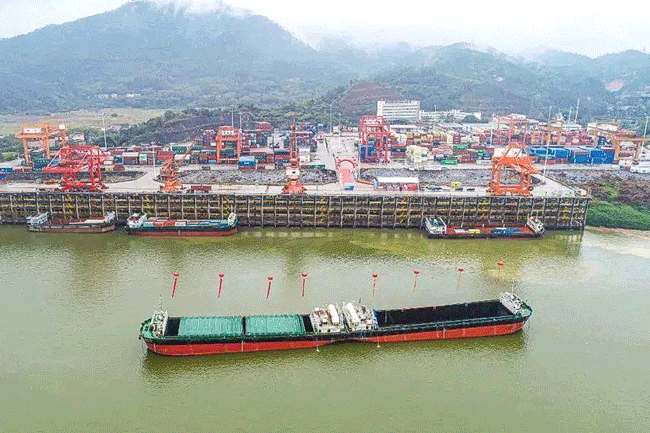 The service team of Weichai marine gas engine provides customers with professional technical support such as ship-engine paddle matching, installation guidance and operation training.
Weichai's full series of marine gas engines, with a power range of 24kW~1100kW, are widely operated in the Yangtze River, Pearl River, Beijing-Hangzhou Grand Canal and other river basins. The products have compact structure, quick start, excellent power and good economy. Compared with diesel, gas can help customers save fuel cost by 20%~30%.
The engines have electronically controlled single-point injection, which would provide precise gas control, fuller combustion and more reduction of emission of particulate matter and sulfide. This would help promote the implementation of the carbon strategy.
The engines have gone through rigorous durability test, and have self-protection and fault self-diagnosis functions. The intelligence and reliability provide customers with more peace of mind during sailing.
Part of the data come from China Central TV News