In the afternoon of November 30th, 2022, Jiang Cheng, Vice Governor of Shandong Province and Secretary of Yantai Municipal CPC Committee, met with Tan Xuguang and his delegation. The two sides conducted in-depth exchanges on the development of Weichai's new energy commercial vehicle business in Laiyang, Yantai. Zheng Deyan, Deputy Secretary of Yantai Municipal CPC Committee and Mayor of Yantai City, attended the discussion.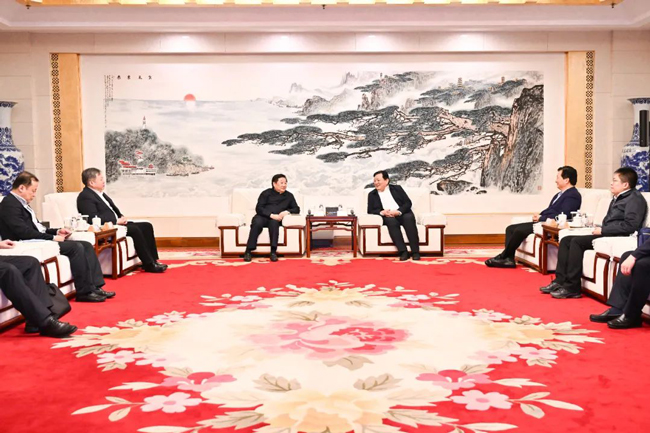 Jiang Cheng said that Weichai has developed rapidly in business size and strength in recent years, made significant contributions to economy of Shandong, and has an important influence in the global commercial vehicle industry. Based on the advantages of the automobile industry, Yantai will, as always, create a favorable environment, provide quality services, develop the market, and make every effort to support Weichai's new energy commercial vehicles to grow bigger and stronger, so as to make a joint contribution to the automobile manufacturing industry of Shandong province.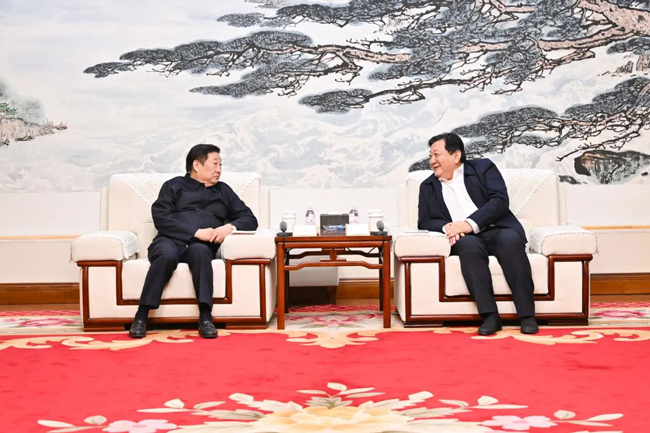 Tan Xuguang said that Weichai will give full play to the advantages of global resources and use the strength of the whole group to promote the rapid and high-quality development of Weichai's new energy commercial vehicles. Weichai will make product advantages, create brand highlights, realize customer value, take high-end as the guidance, accelerate the establishment of a national leading new energy commercial vehicle base, and make greater contributions to the replacement of old growth drivers with new ones, and the green, low-carbon, high-quality development in our province.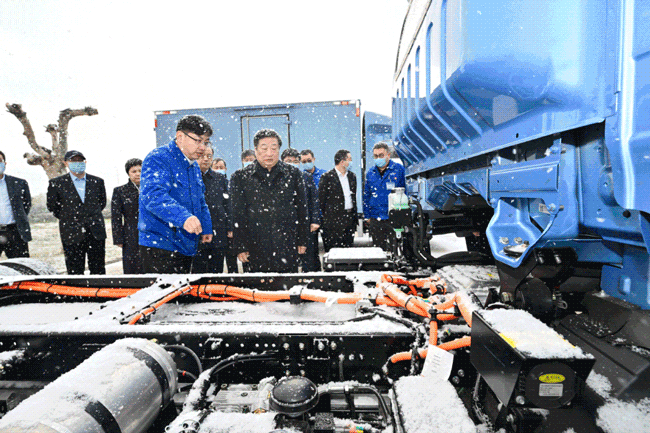 Before the meeting, Tan Xuguang held a special scheduling meeting for Weichai new energy commercial vehicles in Yantai Laiyang.