At 10AM on Nov. 26, 2018, Weichai group held a R&D staff conference, at which Tan Xuguang announced that Weichai Science and Technology Advisory Committee was formally founded.
Wan Gang, Vice Chairman of the National Committee of the Chinese People's Political Consultative Conference and Chairman of the China Association for Science and Technology, sent a congratulatory letter, hoping that Weichai could thoroughly implement General Secretary Xi Jinping's strategy of strengthening the country through science and technology, adhere to the innovation-driven strategy, and accelerate the establishment of a technological innovation system which is enterprise-based, market-oriented, and production-education-research deeply integrated.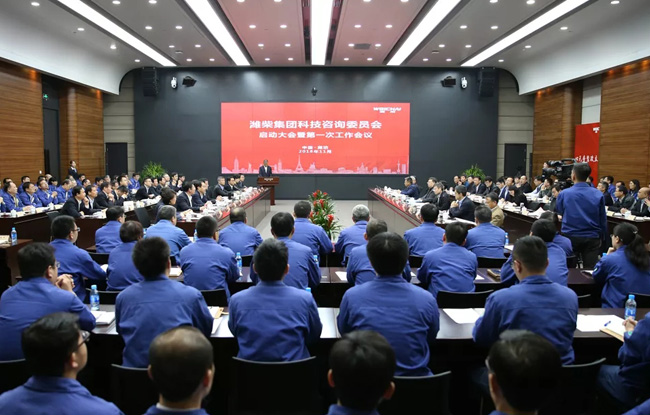 Science and Technology Advisory Committee's establishment makes Weichai take a lead in the industry. Weichai Science and Technology Advisory Committee is a high-tech brainpower for research projects, which integrates engineering technology, science technology, and basic research. The members are the most representative and authoritative experts in all fields of science and technology in China. There are 11 academicians of the Chinese Academy of Engineering, 1 academician of the Chinese Academy of Sciences, and 4 experts in the automotive industry, hydraulic industry and new energy industry.
They will provide intelligence support for Weichai to realize 2020-2030 strategic goals and develop high-end manufacturing equipments in driving force conversion of Shandong Province, and become world first class company.